General
About
Screenshots
ChangeLog
License
Webstart
Try jsizer
Download
Current version: 1.7
released: Jan 06 2010
Source
jsizer-1.7-src.tar.gz

Binary
jsizer-1.7-bin.tar.gz


Contacts
Robert Olofsson
robo@khelekore.org

Screen shots
---
The code for the rabbit web proxy looks like this: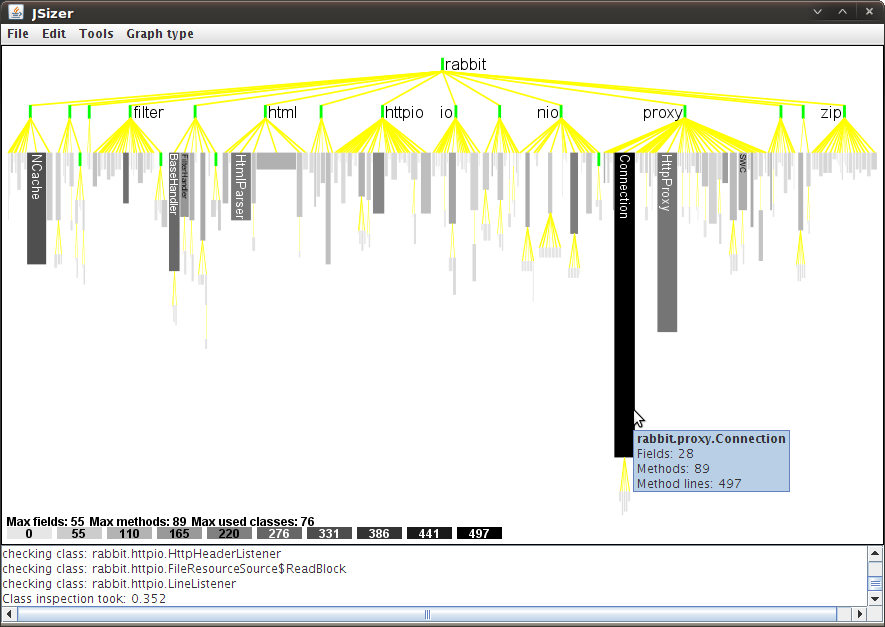 Rabbit is a project that has 18747 lines of code according to wc.
Rabbit has 180 java source files.
Running jsizer on itself gives a small graph. Since jsizer tries to scale the graph to fit the window some of the nodes here are very big.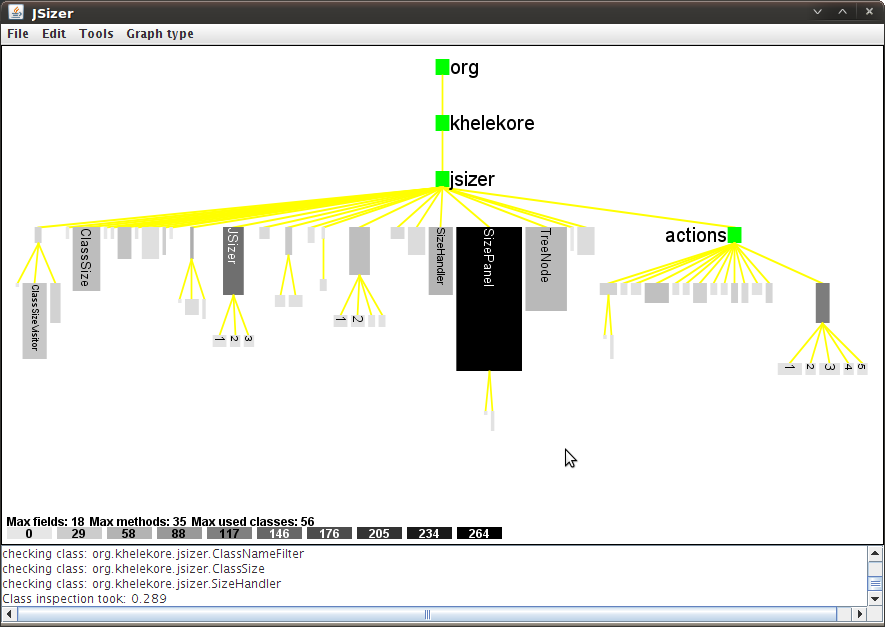 A bigger project may look like this at first: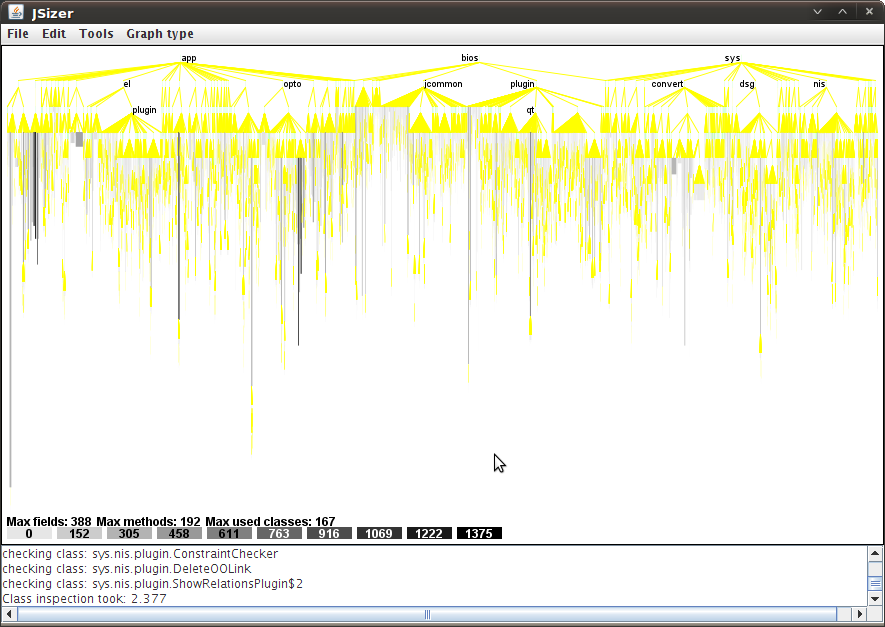 when we filter that down we get something a bit more readable: